Contact/CONNECTION
contact:Stacy
Tel:+86-591-8782-2212
Mobile:13799387571
Company name:Fuzhou sino origin
mailbox:sales@sino-origin.com
Website:www.sino-origin.com
address:G5#610, Yangguang SOHO, #3 Panyu Road, Jianxin, Canshan District, Fuzhou, Fujian, China
| | |
| --- | --- |
| Product name: | Flag banner pen |
| Specifications: | 78x11 mm Silk printing etc |
| Product model: | Flag banner pen |
| Brand: | Sino Origin / Customized |
| Price | 0.00 |
| Product introduction: | Gift/Souvenirs/ Conference etc |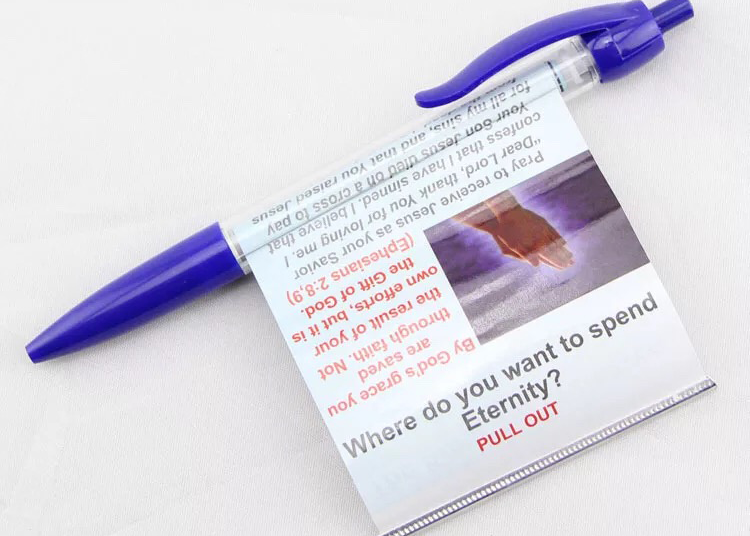 Flag banner pen from China.
Flag banner pen are divided into three types: round bead, neutral pen, water core and ink. The head of the pen does not fall off firmly, writing smoothly.
Flag banner pen manufacturing process: in the production of promotional pen and gift pens, we use high-tech processes, the appearance of the process is generally spray paint and electroplating two major processes, the beauty and quality of the pen depends largely on these two processes. There is no impurity in the spray paint of the penholder. The operation of the workshop is adopted to guarantee the high purity and firmness of the spray paint, and it is not easy to fall off when used normally.


Related labels:
Release time:2018/7/30 0:00:00
Related newsRELATED NEWS
Related productsRELATED PRODUCT